PHILLIP MAYAN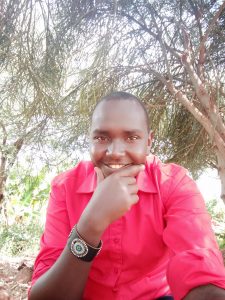 Founder and Director of the Oloimugi Maasai Project.I am 26 years old and continuing with my post graduate Law degree.Also doing  a long distance degree  in Wildlife Management and tourism.My passion for conservation and creating sustainable,resilient and empowered communities motivated me to start the project.
Our Maasai community continues to face many challenges like poverty,illiteracy,economic instability .My upbringing by a single mother walking through all those challenges is the foundation of my inspiration to what i do.Most of these problems are due to lack of adequate knowledge and skills to tackle problems that  have come with change of times.Food insecurity is a  challenges due to unreliable livestock keeping as  a way of earning a living.Solutions are needed so as to stop the locals from  overstocking which not only is illogical but has far-reaching ramifications on the environment and wildlife. I was a 2nd year student at the time when i started -with limited resources and no mentorship, undertaking the project has not been easy.In fact, the project almost died between 2016 -2018 due to lack of support and other unfortunate dynamics.However,last few months,i decided not to give up and came back stronger to make sure i achieve the dreams and targets i has set.Together with my great team,we are working around the pillars of conservation,sustainability,cultural development and all efforts to combat climate change.
JOHN GLASSFORD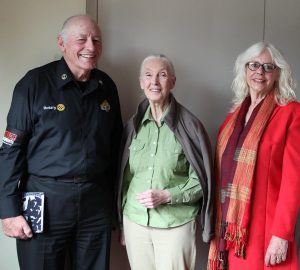 John is part of of our team from Ganmain,New South Wales Australia.He has been  Chair 2014 -2017 Rotary Club of Coolamon District 9700.Not only is he passionate about conservation and helping communities world but also a great mentor,a teacher and a leader.He is the one who pays for the hosting fees of the website and also supports the beadwork project that helps in empowerment of Maasai women.So much to say about him but one outstanding one is that he is a great team leader.
PARSAIT OLE SENTERIA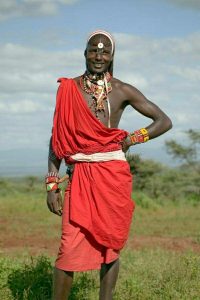 Senteria is a father of four beautiful daughters.He is the coordinator of all programmes under the cultural boma.Rich in experience in the tourism and hospitality industry,a conservation passionate and also a great leader.Ranging from heading community grazing committees,water projects,literacy programmes -he is no doubt part of our great team.